Young Bull with Moontalkr and Cyanca – Tickets – The Evening Muse – Charlotte, NC – September 13th, 2019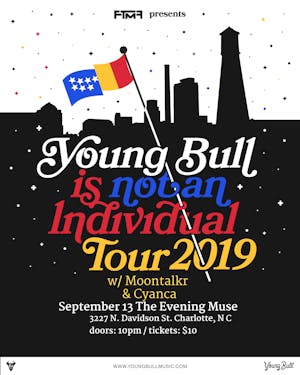 Young Bull with Moontalkr and Cyanca
Started in the halls and locker rooms of Durham, North Carolina's public arts high school, Young Bull began as an experiment by classmates Tahmique Cameron and Solomon Fox. Helped by Cameron's soulful vocals and Fox's savvy keyboard and production skills, they began performing at local talent shows and recording songs in Fox's bedroom, quickly developing a devoted following of fellow students and friends.
With a slew of talented North Carolina jazz and funk instrumentalists behind their energetic live performances, the hip-hop outfit soon gained traction on the Raleigh/Durham music scene, selling out their first major show in the spring of 2015, attracting the attention of local bloggers and bookers alike.
2016 ushered in a new era for Young Bull, marked by increasing crowds and notoriety with the release of their debut studio album, Sopadelic, and the addition of Raleigh-based rapper Christian Sinclair to the ranks. Meriting comparisons to Anderson Paak and the Internet, the overwhelming success of Sopadelic helped push Young Bull into the national spotlight. They soon began playing shows up and down the East Coast, gaining grassroots fans from college campuses to local venues. By 2018, they had upped the game again, finding themselves at home on festival main stages while becoming a fixture on editorial playlists across the internet and social media (including Spotify's "Most Necessary" and "Fresh Finds"). With a new album forthcoming and a rapidly growing fanbase, Young Bull is proving itself one of the most innovative and exciting groups to watch.
Music, in the most beautiful, transcendental way is purely a translation of feeling; a syntax of emotion. In the midst of all the intellectualism, hype, industry and all else that seems to be attached to music this day in age, feeling or vibration is elemental. Moontalkr; a newcomer in a wide array of young, modern artists taking a musically eclectic approach, is finding a new direction. A pop sensibility, a myriad of sonics, texture and compositions that range anywhere among the realms of jazz, psychedelia, funk, disco, rock and R&B Moontalkr is notably characterized by the charisma of vocalist/producer/songwriter, Jeffrey Wilson. With a rich, searing, sympathetic tone reminiscent of Prince and true, poetic penmanship, Wilson is a powerful musical force, primed and ready to put that on full display. His first full length studio offering, Blue Door completed in early February, 2019 and Co-produced by Wilson and heavyweights Rodrick Cliche( D'angelo and The Vanguard, Raphael Saadiq) and Wolfgang Zimmerman( Susto, Band of Horses), is an eclectic spin on pop heavy, psychedelic modern song lore that takes no shortcuts and leaves no musical stone unturned. Catchy, conscious, uplifting lyricism and feel good, dance heavy vibes prime the songs for venues, music halls, festivals and playlist hungry listeners alike. Look out for Blue Door, due out Summer 2019.
A smooth and cheerful aura combined with unique style and therapeutic vocals, Cyanca is gaining momentum with some of music's best critics such as 2DopeBoyz and Revolt. Her personality and eccentric style capture your attention, but her voice commands it. The honesty in her music stems from personal experiences and Cyanca believes packaging and delivering her heart to listeners will provide them comfort, energy, and a heightened love of self.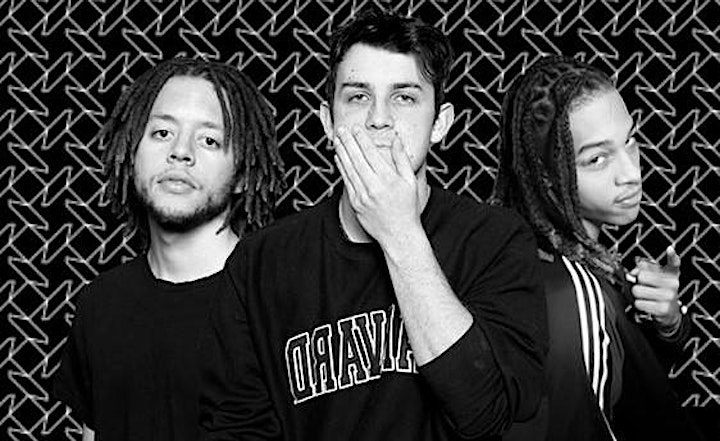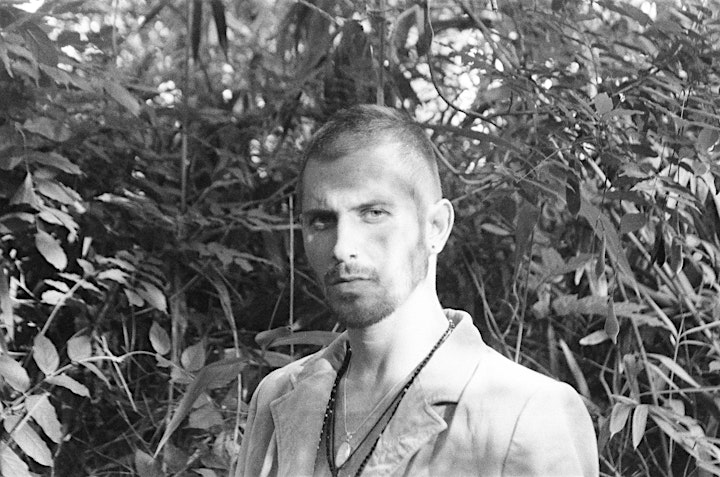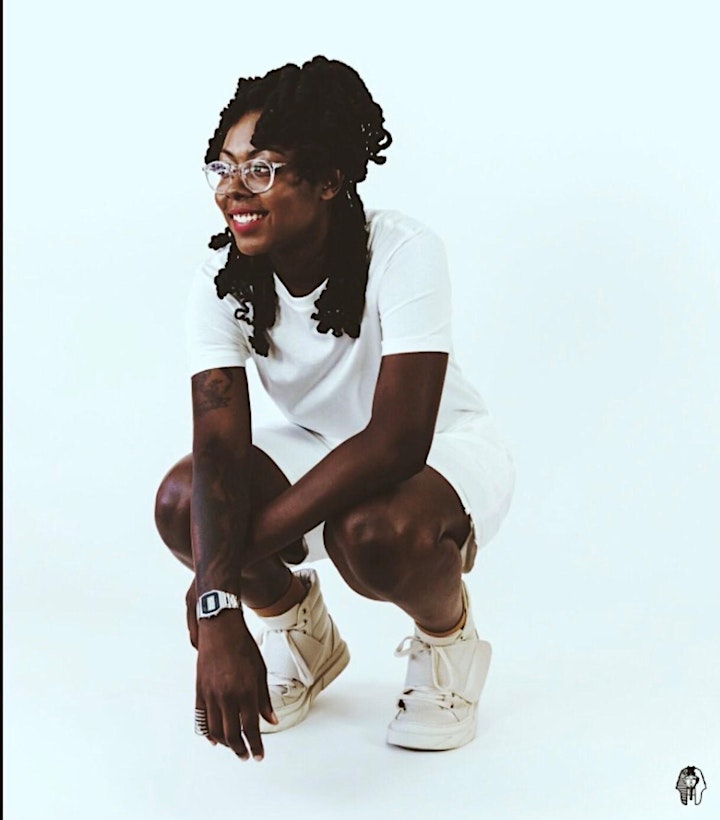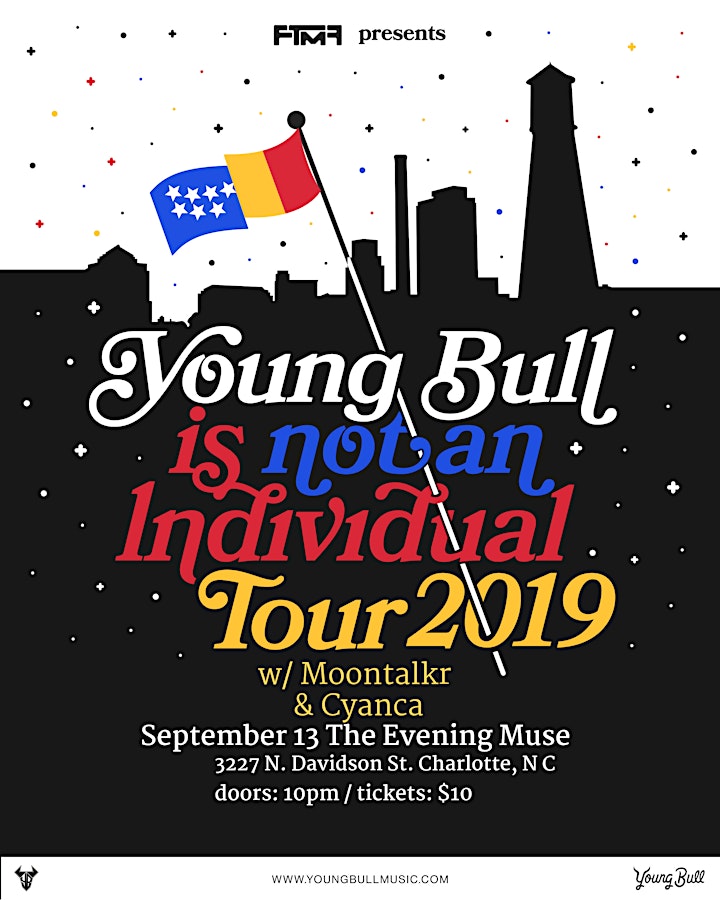 Venue Information:
The Evening Muse
3227 N. Davidson Street
Charlotte, NC, 28205