Stu Larsen with Ken Yates – TO BE RESCHEDULED 2021 – Tickets – The Evening Muse – Charlotte, NC – March 10th, 2021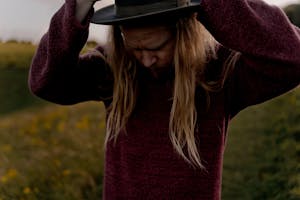 Welcome back Stu Larsen with Ken Yates - TO BE RESCHEDULED
The Queensland, Australia-born singer, songwriter, and narrator packed up his life in a suitcase and circled the globe on a near twelve-year and five-continent international trip, as chronicled in photography and music and most significantly, his latest full-length Marigold [Nettwerk Records].
Since dropping his debut EP The Black Tree, Stu's discography carefully traces every step of his journey. "In 2014 and 2015, I was a vagabond, a nomad, and an adventurer," he explains. "2017 and 2018 felt a bit more solid. I found a sort of routine in this way of life. I was still traveling and exploring, but I knew more about who I was. 2019 has seen me searching for true love and genuine happiness and connection in a bigger way, not just romantic; but also in a general way in life."
The eleven tracks on Marigold speak to Larsen's external and internal progression. In between Marigold and his earlier LP Resolute, Larsen fell in love only to fall into heartbreak and, ultimately, find the inspiration to write straight from the heart.
"I feel like these songs are more personal than any of my previous work," he affirms. "They're about falling deeply in love with someone who came into my life and then disappeared soon after. It's very personal. I'm attached to the message and the feelings. The travel didn't necessarily affect the lyrics of the songs, but it did influence the relationship and produce the songs themselves—because I was writing on the road everywhere from Eastern Europe to South America. My takeaway from the entire situation is, 'love really is a mystery.'"
Despite the intangible and elusive nature of the central theme, the process itself would be his most memorable and tangible yet. Over the course of just 15 days at Golden Retriever Studios in Sydney with producer Tim Hart [Boy & Bear] and engineer Simon Berckelman [Philadelphia Grand Jury], Stu tracked and mixed to tape for the first time.
"To be honest, it's the first time I've been physically and mentally present in the recording process," he smiles. "In the middle of the first album [Vagabond], my father passed away, so my mind was somewhere else. On the second one, my appendix burst, and I was two weeks late to the sessions. It was amazing to be there for 'Marigold.' We were making decisions on the fly and sticking with them. We weren't going to go back and redo things. We agreed, recorded, and locked it in; which made it quick."
The first single "Whisky & Blankets (A Tu Lado)" pairs breezy guitar and a steady beat with a warm promise, "Darling, it's alright. I'm not going anywhere. I want to be right by your side."
"After my heart had been broken, I wrote three or four of the saddest songs I've ever written," he laughs.
Originally conceived amidst tour dates in an Argentinian hotel room, "The Loudest Voice" resounds quietly as vocals
descend from hushed verses into a slight-whisper on the refrain, "I never wanted to be the loudest voice."
"That's kind of the way I live my life," he goes on. "I don't need to shout and scream about who I am and what I do. I'm
here. If you want to respond to my message, that's great. I'm not going to fight it. I'm going to be me."
On the other end of the spectrum, gusts of electric guitar and robust delivery blow through "Hurricane" carried by raw emotion. The bilingual "je te promets demain" echoes with heartache over sparse instrumentation. The title translates to "I promise you tomorrow" as an homage to the French phrases Stu learned from his ex.
The album culminates with the finale "Phone Call From My Lover." Soft strumming underscores the pain of this send-off.
"It's a little 'P.S.' at the end," he says. "Things were lingering with my relationship like maybe something will happen or maybe it won't. A week before recording, we finally had 'the' phone call. Afterwards, I thought, 'Okay, she's really gone.' I sat down and wrote the tune. It's the most intimate moment on my most intimate work. It's a real love letter to her."
In the end, Marigold closes out one chapter for Larsen and turns the page to the next.
Ken Yates is a Canadian folk singer-songwriter, who won the Canadian Folk Music Awards for English Songwriter of the Year and New/Emerging Artist of the Year at the 13th Canadian Folk Music Awards in 2017.
Quiet Talkers – The third release from London, Ontario born singer/songwriter Ken Yates.
Reuniting with Jim Bryson, who produced Yates's 2016 release Huntsville, (which won two Canadian Folk Music Awards for Songwriter of the Year and New Artist of the Year), Quiet Talkers is a dark, introspective step away from acoustic, guitar-driven, folk songs, yet still maintains Yates' signature guitar style and lyrics that never waste time getting to the point.
Says Yates, "This by far my most personal album to date. I've always been better at observing than being a part of the action, so I like to think of this collection of songs as "thoughts from the quietest person in the room". If Huntsville was about his experiences on the road, Quiet Talkers is about coming home, facing the monsters hiding under the bed – or in some cases, the monsters hiding in plain sight.
In songs like Grey County Blues, Surviving Is Easy, and Safe From Yourself, Yates tackles the challenges of mental illness and how it can lead to complacency, singing "I couldn't tell you why the seasons roll on by but I am frozen still. If I don't know by now I don't think I ever will", while When We Came Home and Disillusion Day search for the light at the end of the tunnel only to find there is no end.
Yet amongst all this darkness there is plenty of light. In Two Wrongs, Yates sings about two imperfect people finding a balance in one another, and Evangeline speaks words of encouragement, saying "Life can be a gold mine, if you've got a good mind. Stay inside the right lines, but don't keep it too clean, Evangeline".
On working again with Jim Bryson, Yates says "I didn't really want to make another folk record, so I wanted to let Jim take the reigns and work his indie-wizard magic on these songs. I love the arrangements he came up with".
After almost a decade of extensive touring, supporting artists like Passenger, Rose Cousins and Jenn Grant, Yates is starting to find peace in his role as an independent artist. "Lately I've been able to take a step back and look at all the things I've been able to achieve almost purely on my own, and I'm starting to appreciate the small victories now".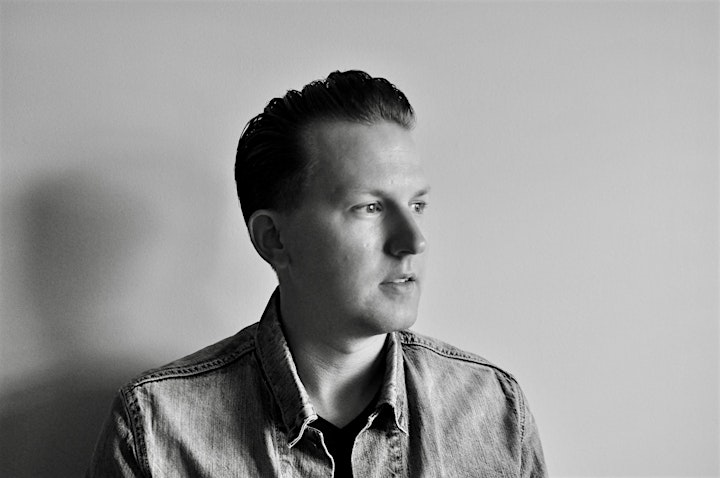 Venue Information:
The Evening Muse
3227 N. Davidson Street
Charlotte, NC, 28205