The History of Stand-up Comedy with Ritch Shydner – Special Event – Tickets – The Evening Muse – Charlotte, NC – May 8th, 2020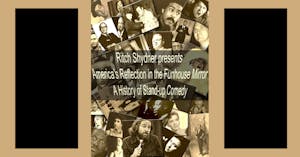 America's Reflection in the Fun House Mirror: A History of Stand-up Comedy
The History of Stand-up Comedy with Ritch Shydner - Special Event
Standup Comedy – its history and what it says about America
Ritch Shydner's American's Reflection in the Funhouse Mirror: A History of Stand-up Comedy
It's a funny and insightful multi-media presentation about the history of an original American art form, stand-up comedy, and what all the jokes and laughter say about America. The stories of forgotten trailblazers, martyred iconoclasts and familiar stars show how the simple act of one joker taking on a crowd became one of our most popular entertainments, and a cultural weather-vane.
Endorsements for "America's Reflection in the Fun House Mirror - A History of Stand-up Comedy"
Wayne Federman, History Of Standup Podcast
"Ritch Shydner covers 150 years of stand-up history in 90 entertaining minutes. Get ready to laugh and learn."
Jordan Brady Director of "I Am Comic"
"They say comedy dies when you dissect it, but Ritch Shydner has created a funny Frankenstein's monster of a one-man show about comedy. It's a history lesson that will have comedy nerds begging to stay after class."
Jeff Foxworthy, stand-up comic and author.
"Ritch Shydner's History of stand-up comedy held me mesmerized. I have been a professional comedian for 35 years and I learned more about the origins of my craft in two hours than I ever had before. Everybody loves stand-up comedy but it never gets the same recognition or respect as the other arts. This presentation goes a long way towards changing that!"
Marshall Chiles, owner of Laughing Skull Cokedy Club, Atlanta:
"One of my favorite shows I've seen in years was Ritch Shydner's History of Stand-up Comedy show. I fully expect it to be picked up on a national platform like Netflix because it was so entertaining and educational. Ritch's story telling is some of the best I've ever seen. Can't wait to see it again."
Bert Haas, owner Chicago Zanies Comedy Club
"Ritch Shydner's history of standup comedy is a fun, informative, entertaining, and funny show.
Covering the wide gamut of standup comedy, Ritch Shydner demonstrates why this unique form of entertainment is an original American art form. A must-see for comedians interested in their art, and for all individuals who want to know where the modern jesters of our society originated."
Ritch's Resume
In the 1980's, Ritch made numerous appearances on TV, including Late Night with David Letterman and The Tonight Show with both Johnny Carson and Jay Leno. He did an HBO half-hour special, "One Night Stand."
He played Al Bundy's co-worker on "Married with Children", and made guest appearances on many other TV shows, such as "Designing Women" and "Roseanne."
Ritch was able to translate his modest success on TV into an obscure film career, appearing in Steve Martin's, "Roxanne," and Eddie Murphy's, "Beverly Hills Cop II," before moving on to minor roles on smaller pictures.
Ritch wrote for sitcoms such as "Roseanne", "The Jeff Foxworthy Show," and HBO's "The Mind of the Married Man."
Ritch wrote material for Jeff Foxworthy's Grammy nominated comedy albums, "Totally Committed," and "Big Fun." He also wrote for Ron White and Jay Leno.
In 2006 Ritch was co-author of a book on stand-up, "I Killed".
In 2010 Ritch produced and performed in an award winning documentary on the world of stand-up comedy, "I Am Comic".
In 2016 Ritch wrote a movie adaptation for HBO of Bill Maher's book, "True Story".
In 2017 his book, "Kicking Through the Ashes - My Life as a Stand-up in the 1980's Comedy Boom was published.
Ritch continues to work hard at avoiding work. He's given up any dreams of stardom for the satisfaction of not being an aging Uber Driver.
Jay Leno: "And remember, Shydner, don't tell anyone you wrote those jokes for me."
Jerry Seinfeld: "Ritch Shydner is a terrific comedy writer and definitely one of the good guys."
Jeff Foxworthy: "Ritch helped me write two albums, both of which were nominated for Grammys. I've always thought that he was one of the best stand-ups ever."
Bill Maher: Back in the day, in the dingy ratskellers in which we learned our craft, Ritch Shydner was always the comic the other comics came into the room to watch, because he was the funniest. That hasn't changed, and I'm afraid neither have the ratskellers.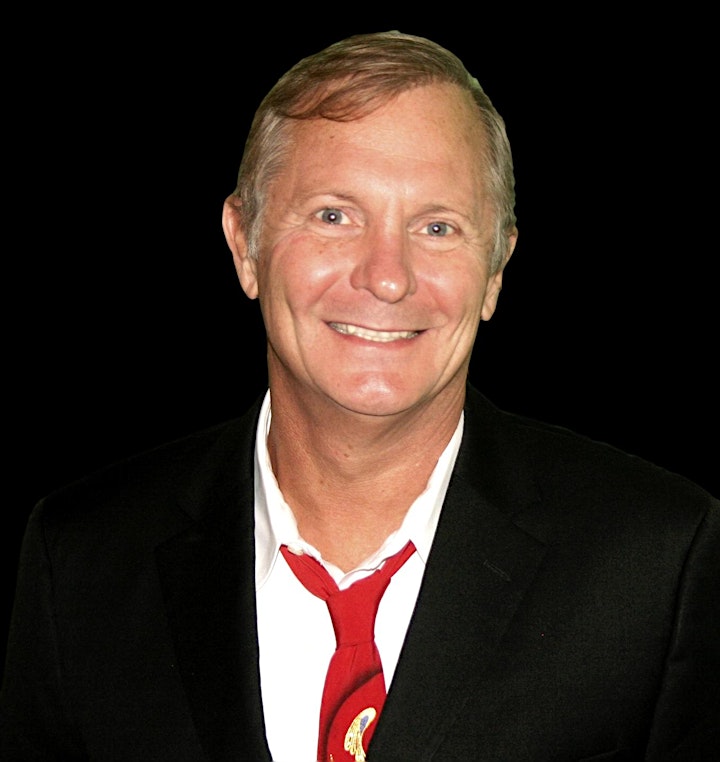 Venue Information:
The Evening Muse
3227 N. Davidson Street
Charlotte, NC, 28205