Smooth Hound Smith with Kyshona Armstrong – Tickets – The Evening Muse – Charlotte, NC – September 19th, 2019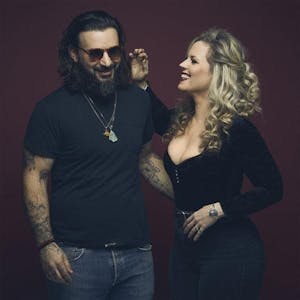 The Evening Muse Presents:
Smooth Hound Smith
Kyshona Armstrong
$12.00 - $15.00
Sales Ended
On Ticketfly
The Evening Muse Presents: Smooth Hound Smith with Kyshonna Armstrong
Smooth Hound Smith is a foot stompin' American roots duo comprised of "one-man-band" Zack Smith (guitars/vocals/foot drums/harmonicas/banjo) and Caitlin Doyle (vocals/percussion). Established in 2012, and currently based in East Nashville, TN, they record and perform a varied and unique style of folky, garage-infused rhythm & blues. Using primal foot percussion, complex, fuzzed-out, finger-picked guitar patterns, warbled harmonicas, tasty harmonies and A LOT of tambourine, they are able to create something rugged and visceral- a modern interpretation of early blues, soul, and rock 'n' roll music that harkens back to the traditions of hazy front porch folk songs as well as raucous back-alley juke joints.
The duo has traveled over 100,000 road miles, playing over 500 shows in over 30 states in the last two-and-a-half years. Their eponymous debut album garnered attention from media outlets such as Nashville's independent radio, WRLT Lightning 100, as well as publications like American Songwriter and RELIX Magazine. They were also selected over thousands of other bands to perform at the 2015 Bonnaroo Music & Arts Festival in Manchester, TN, headlined by Billy Joel, Mumford & Sons, Ben Harper & The Innocent Criminals, and more. In addition, the music of Smooth Hound Smith has been featured on ABC's Nashville, MTV's The Real World and the Esquire Network.
Smooth Hound Smith's second full-length album, Sweet Tennessee Honey, was released January 15th, 2016, and they will be touring heavily in support of it for the foreseeable future.
- 21 Dates on the DCX MMXVI Dixie Chicks Summer Tour 2016
"...Smooth Hound specializes in a brand of harmony-singing down-home pop that's as burnished and outgoing as it is stripped-down."
- Nashville Scene
"...foot-stompin' soul…"
- Bands Under The Radar
"...two is all that's needed to brew a raucous clash of backwoods folk, raw blues, and underground rock."
- No Depression
- January 15th, 2016 independent release of "Sweet Tennessee Honey"
- Winners of Lightning 100's "Music City Mayhem 2015" - playing Main Stage at Live on the Green September 11, 2015
************
Kyshona Armstrong
Kyshona, a music therapist gone rogue, hails from the small town of Irmo, SC (home of Vanna White and the Okra Strut). She grew up listening to her grandfathers singing in the gospel choir, aunts and uncles singing old Sam Cooke tunes around the electric guitar amps, and her father practicing the guitar solo from "Hello" by Lionel Richie... on repeat.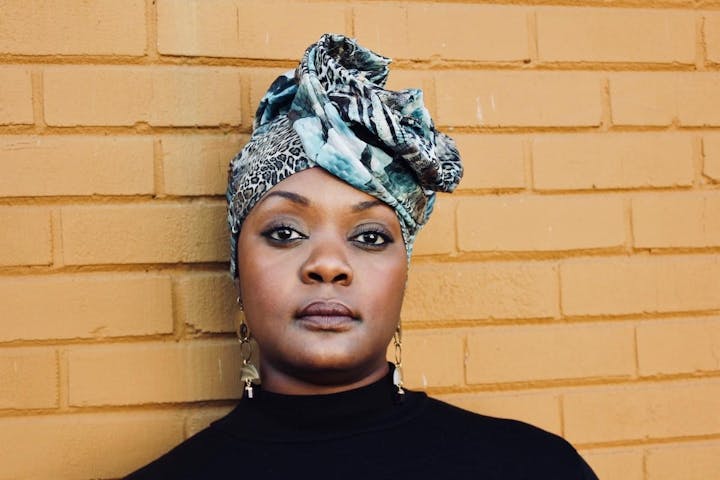 Venue Information:
The Evening Muse
3227 N. Davidson Street
Charlotte, NC, 28205