Shaw Davis & The Black Ties with Junkhead Jane – Tickets – The Evening Muse – Charlotte, NC – February 28th, 2020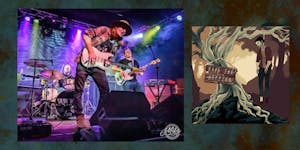 2019 "Best Modern Roots Band," "Best New Artist" and "Best Modern Roots CD"
Shaw Davis & the Black Ties
Junkhead Jane
$7.00 - $10.00
Sales Ended
Shaw Davis & The Black Ties with Junkhead Jane
Shaw Davis is quickly becoming an artist to watch in Roots & Blues Rock. Born April 4, 1995, the young guitarist has burst his way onto the scene and is already known for his raw and emotional style.
Backed by drummer, Bobby Van Stone, and bassist, Patrick Stevenson, Shaw Davis & The Black Ties feature their own brand of Psychedelic Blues and Roots Rock that continues to win over fans and crowds across the nation. As a national touring trio, the band has played over 300 shows, headlining festivals and opening tours, allowing them to build a loyal following throughout the country. Being influenced by the sounds of vintage, heavy blues-rock, they have opened shows for acts such as Samantha Fish, Chris Duarte, Mike Zito, Albert Castiglia, Matt Schofield, Popa Chubby, GE Smith, and toured with Anthony Gomes.
Formed May of 2016 out of Pompano Beach, Florida, the young power trio has made multiple appearances on Blues Radio International and has been featured in South Florida Music Magazine for their crowd-pleasing performances. In 2017 the band participated in the South Florida Blues Challenge and won their Road To Memphis, representing South Florida at the 2018 International Blues Challenge in Memphis.
Their self-titled debut album was released on June 14, 2017 to a sold-out release concert at The Funky Biscuit in Boca Raton, Florida and continues to receive steady airplay on blues/rock radio stations in the United States as well as the UK. The debut album also received an impressive review from Blues Magazine:
"We have a new young guitar hero! Shaw Davis of South Florida. Fierce, raw guitar licks… his guitar tears, barks and bites… We will certainly enjoy this guitarist in the future."
In January of 2018, the trio released "Alive From Legacy", a three-track live record intended to capture the energy of the band's live shows. After its release, the live EP received an excellent review from Rock and Blues Muse:
"Dynamism, precision, and outright fury. It's like a three-pronged sonic offensive – the guitar pierces, the bass rattles, and the drums batter. For fans of the heavier end of blues rock, it's a beating your eardrums will gladly take."
October 20, 2018 brought their sophomore album to life, Tales From The West, with more impressive reviews and airplay while debuting at #20 on the Roots Music Report Blues Rock Chart.
"They're a three-man wrecking crew that infuse the Blues with Hard Rock muscle to gratifying effect." -The Rock Doctor
"The hard-charging, rising Blues Rocker leads his trio through a blistering set that shows he never heard of a sophomore jinx. Tipping his hand that he's charting a course of being a Road Warrior that lights up the night, this hard-hitting set defies fashion and conventional wisdom simply by being incendiary. Hot stuff throughout."
– Midwest Records
"The next generation of pure, unadulterated Blues Rock...this is only the beginning for this remarkable trio." - Rock and Blues Muse
Shaw Davis & The Black Ties have created a serious buzz in the blues-rock community that is a force to be reckoned with. Don't miss your chance to catch the band in action! Shows and Tour Dates available at shawdavisblackties.com
********
Junkhead Jane (formerly Hang the Hipster)
Junkhead Jane is an American hard rock band formed in 2019 by lead singer and guitarist, Rob Salsich. Rob studied guitar performance at Berklee College of Music for 2 years before relocating to Myrtle Beach, SC to play in various cover bands. After a short stint of the beach circuit, Rob moved to Nashville and played on Broadway at clubs such as Tootsies, Honky Tonk Central, Crossroads, and Paradise Park. Growing tired of playing in cover bands, Rob formed Hang The Hipster to get back to his roots of hard rock and heavy metal. He met Rhett Bagley (rhythm guitar), James Gallimore (bass) and Josh Radko (drums) through Craigslist and Facebook and as a collective effort, the four are on a mission to let the world hear their brand of rock.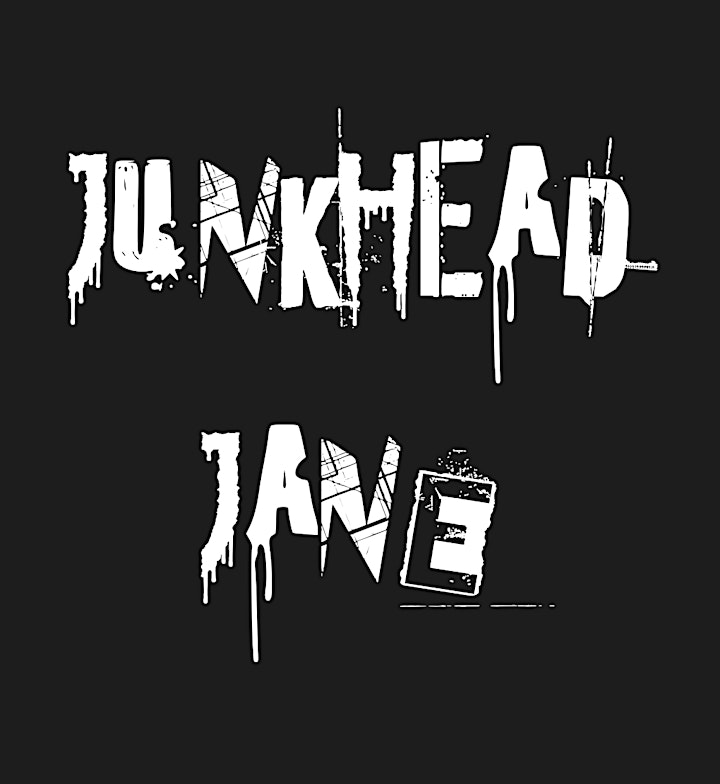 Venue Information:
The Evening Muse
3227 N. Davidson Street
Charlotte, NC, 28205