Michaela Anne with Mike Ramsey – Tickets – The Evening Muse – Charlotte, NC – October 13th, 2019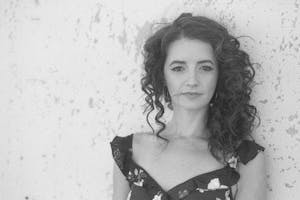 Welcome back to The Evening Muse...
Full of lush, sweeping arrangements and honest, deeply vulnerable self-examination, 'Desert Dove' marks a bold new chapter for Michaela Anne, both artistically and professionally. While the songwriting is still very much rooted in the classic country she's come to be known for, the record (her first for Yep Roc) represents something of a sonic shift, incorporating more modern production elements than ever before in pursuit of a sound that owes as much influence to indie rock as honky tonk. Despite the bolder, more adventurous arrangements, Michaela's crystalline voice remains front and center on the album, a pure, airy beam of light shining bravely into the dark corners of loneliness, pain, and desire that we all so often to try to hide.
Produced jointly by Sam Outlaw and Delta Spirit's Kelly Winrich and recorded with an all-star band that included guitarist Brian Whelan (Dwight Yoakam, Jim Lauderdale), fiddler Kristin Weber (Kacey Musgraves, Margo Price), and drummers Mark Stepro (Ben Kweller, Butch Walker) and Daniel Bailey (Everest, Father John Misty), 'Desert Dove' is an achingly beautiful collection, with songs that frequently find themselves balancing optimism and fatalism in the very same breath. There's an undercurrent of yearning in Michaela's music (the melancholy "Be Easy," for instance, chases a peace of mind that never comes, while the breezy "Child Of The Wind" longs for connection and permanence in the face of perpetual itinerancy), as well as a fiercely feminine perspective that's assured in its power and unapologetic in its candor. The prostitute of the title track challenges the traditional perception of women as a source of comfort and service for men ("You love them all the way they want and they need / But tell me who does your heart wish to please?" she asks), and the spirited "If I Wanted Your Opinion" offers up an all-purpose response to gendered condescension.
Michaela first began garnering national attention with the 2014 release of 'Ease My Mind,' an old-school collection hailed by The New York Times for its "plain-spoken songs of romantic regret and small-town longing" and named one of the year's best country albums by The Village Voice. After a move from Brooklyn to Nashville, Michaela followed it up in 2016 with the similarly lauded 'Bright Lights and the Fame,' which featured guest appearances by Rodney Crowell and Punch Brother Noam Pikelny. NPR said Michaela "works through weepers and hits the honky-tonks as every great country singer should," while Rolling Stone compared her to Linda Ronstadt and Emmylou Harris, and Vice Noisey praised her as the antidote to commercial pop country, calling her "our saving grace, our angel, the person who will help usher us into a new age." Songs from the record landed on high profile Spotify playlists as well as the HBO series 'Divorce,' and the album earned Michaela slots at Bristol Rhythm & Roots, Merlefest, and both the US and UK iterations of AmericanaFest, along with a seemingly endless series of dates across the States and Europe with the likes of Mandolin Orange, Courtney Marie Andrews, Joe Pug, Ron Pope, and Sam Outlaw.
***************
Mike Ramsey
After all the doors opened from putting out his first EP "Between A View Of The Moon", from playing many of the stages in the region to opening for touring artist like Donna the Buffalo and Hiss Golden Messenger, Mike Ramsey still didn't feel like he had found his voice as a songwriter. Spending more time listening to the great songwriters and writing without the guitar in his hands, Ramsey wrote a series of "May Morning Poems" focusing on lyrics. Through these poems, he found the start of his next project.
Now armed with a new batch of songs, Ramsey hopes to not only "Justify the songs he's sung," but prove he can call himself a songwriter. The new EP "Colorado" was recorded at Old House Studios and mixed by Jamie Mefford (Nathaniel Rateliff/Gregory Allen Isokov). This recording is the result of not only a maturing songwriter but maybe a maturing individual.
"These songs found me in the happiest time of my life, but still with the feeling there's more out there, more to accomplish" Ramsey said, "I think that's the perfect place for me as a writer. Hopefully that comes through"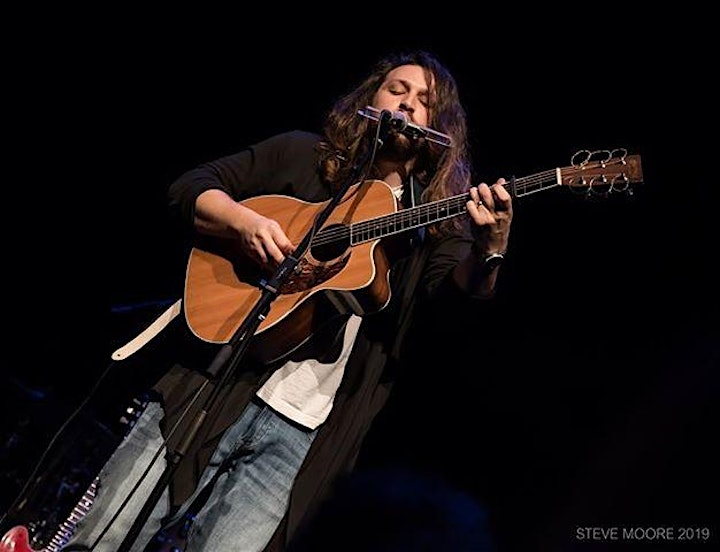 Venue Information:
The Evening Muse
3227 N. Davidson Street
Charlotte, NC, 28205