Lazer Lloyd with Zachary Scot Johnson – Tickets – The Evening Muse – Charlotte, NC – January 26th, 2020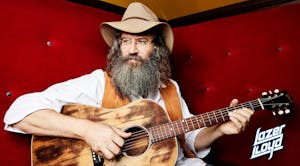 Lazer Lloyd is a powerful and unique blend of roots rock, Americana, folk, country and blues.
Lazer Lloyd on his music and influences...
"As a young songwriter and guitar player, I loved Neil Young with his super sensitive acoustic and singing just suddenly firing it up with searing guitar. I first heard Stevie Ray Vaughn live at 14 and my father also took me to hear Santana live - those were life-changing experiences - seeing masters who performed on a level of prayer through music on stage. That set my mind and heart on playing music for life."
Quotes:
"Lazer Lloyd is a remarkable performer but even more, he has a magical charisma and aura on stage that is both wonderful and unique. He lit up our crowd at the Mammoth Festival with great songs, incendiary guitar, an amazing presence and message." Jim Vanko , Co-Producer 23rd Annual Festival at Mammoth Lakes
"Fasten your seatbelts!" wrote 1970s Rolling Stone rock music sage Gary von Tersch of the self-titled "Lazer Lloyd" CD. He added, "I'm impressed by Lazer's tight compositions", "deeply expressive writing, plangent vocals and crackerjack guitar and harmonica".
"Razor sharp guitar and exuberant vocals." Downbeat
"He puts soul into every note he sings and plays." Tahoe Onstage
"Johnny Cash meets Steve Earle..." Digital Journal
"Lloyd's guitar skills are impeccable, with a rich, deep vocal
delivery...a consummate musician, writer, and storyteller" Don &
Sheryl Crow (Nashville Blues Society)
Vintage Guitar magazine featured him as a talent to watch showing off his chops on "tough blues-rockers, soul ballads, and funky Hendrix-inspired rock".
Elmore Magazine´s Jim Hynes compares Lazer to "Santana at his best" Canadian music & arts veteran writer, Bob Mersereau calls him "Muddy Waters on electric steroids."
***********
Zachary Scot Johnson is both a well traveled singer/ songwriter, having shared the stage with artists like Shawn Colvin, Keb' Mo', Jane Siberry, The Be Good Tanyas, Lisa Loeb, Steve Forbert, The Verve Pipe, Richard Shindell, The Greencards, Cheryl Wheeler, Lucy Kaplansky, Susan Werner, Juliette Lewis, Shawn Mullins, Maria Muldaur, Rita Wilson, Kevin Costner and Modern West, Steve Poltz, Billy Joe Shaver, James McCartney and others and a strong internet presence, including a YouTube channel with well over 40 million views, a strong Facebook fanbase, and more. He has been touring nonstop since 2001 and has performed just about everywhere within the US. He has released four cds, including 2016's "Sad Songs". Johnson is a nationally touring artist, performing 75 or more dates annually and is a proud member of the Grammy Recording Foundation. His hit YouTube channel, thesongadayproject has Johnson bringing a song--either original or cover--from wherever he is on any given day and has run for over 2, 650 consecutive days (over 7 and a half full years without a single missed day), and garnered an astonishing number of loyal viewers. Over 250 guests have appear on the channel in collaboration with Zach including Donovan (who flew Zach to Ireland to record together), Shawn Colvin, Rosanne Cash, Marc Cohn, Jeff Daniels ("Dumb and Dumber", "The Newsroom", etc.) Noel Paul Stookey & Peter Yarrow (from Peter, Paul and Mary), Creed Bratton (from "The Office" and The Grass Roots), Lisa Loeb, J.D. Souther, Mary Gauthier, Melissa Manchester, Nellie McKay, Over The Rhine, Stephen Kellogg, Jeremy Messersmith, Mary Black, David Wilcox, Tom Paxton, Ellis Paul, Lucero and many more. Please be sure to visit him on Facebook as well as his website www.zacharyscotjohnson.com.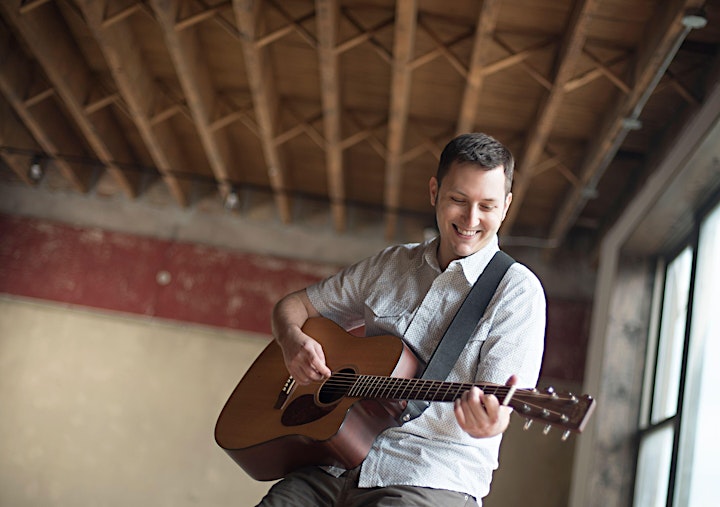 Venue Information:
The Evening Muse
3227 N. Davidson Street

Charlotte, NC, 28205