Human Resources with Young Mister – Tickets – The Evening Muse – Charlotte, NC – November 27th, 2019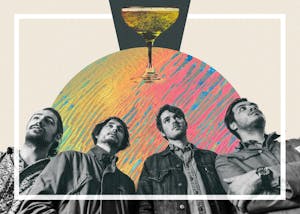 Human Resources with Young Mister
Human Resources is an American indie-pop band from Charleston, SC. Formed in 2015 by Dries Vandenberg, Aaron Utterback, Paul Chelmis, and Matt Zutell, HR quickly adopted a unique role in the blossoming Charleston music scene as a more pop-centric counterpart to the neo-southern and indie rock acts prevalent in the area at the time.
The band's debut single "Queen" and the subsequent L.P. En Route (2015) were released to positive local reviews, earning noteworthy traction on Spotify and other streaming services. The debut played a key role in earning HR the "Electronic/Experimental Band of the Year" award from the Charleston City Paper.
The follow-up campaign Pizza Dreams (2016) matched the trajectory of it's predecessor, eventually earning the band a second consecutive City Paper Award, and producing another successful single, "Bad News" which helped the band extend its reach to the national level.
In 2018 Human Resources released their third album Champagne. As with En Route and Pizza Dreams, the band utilized the talents of drummer Matt Zutell (Coast Records) for the majority of the production needs, continuing a long standing tradition of self production. In addition to Zutell, HR tapped LA based producer Taylor Locke, founding member of Rooney, at his studio The Velveteen Laboratory for initial production work.
Young Mister
Young Mister, aka North Carolina-based singer-songwriter Steven Fiore, has been stitching songs together out of the tossed-off scraps of life for over a decade now. Through an 8-year stint writing for Universal Music Publishing Group, to collaborations with artists as varied as Art Garfunkel and Ryan Cabrera, to sharing stages internationally with the likes of Albert Lee, Jeff Goldblum, Pete Yorn and Lori McKenna, his eye for detail and ear for melody has always had a habit of disarming and charming music lovers worldwide. He writes like a journalist assigned to cover the human heart; no bombast, no hyperventilating, just honest truths about love and life that can only be expressed through the inscrutable alchemy of a song — and with his newest collection, 'Sudden Swoon,' he might have accidentally reinvented not only himself but the entire process of releasing an album in the modern age.
Armed with a small but loyal fanbase (including 3.5 million Spotify streams), and with a creeping feeling of disillusionment towards the music business growing in his stomach, Fiore wrote the songs that would become 'Sudden Swoon' without knowing how, or even if he'd release them. They paint the corners of the landscape from a life teetering between youth and middle age, love that's balanced on a shaking tightrope, and dreams that seem to turn to smoke every time they get close enough to grasp. It's harrowing, relatable stuff. As an album with its own identity started to take shape, and the songs kept coming, he realized that just throwing them online and reaping the streams would be less than the music deserved, so he partnered up with some good friends at Refresh Records and the Young Mister Record Club was born.
While he worked on the tracks in his home studio (affectionately dubbed 'The Study'), he also posted demos online to record club members almost as soon as they were written. After sharing twenty songs, he let the members vote on which would get the full studio treatment and a slot on the album. While this kind of crowdsourcing could be anxiety-inducing, it was also liberating, and it galvanized that fan base into an even more personal connection with Young Mister's music. Now set for release in September of 2019, with a finalized track list full of some of his sharpest writing yet, 'Sudden Swoon' is poised to further the career of an artist whose literate, emotional pop songs always seem to find their audience, one way or another.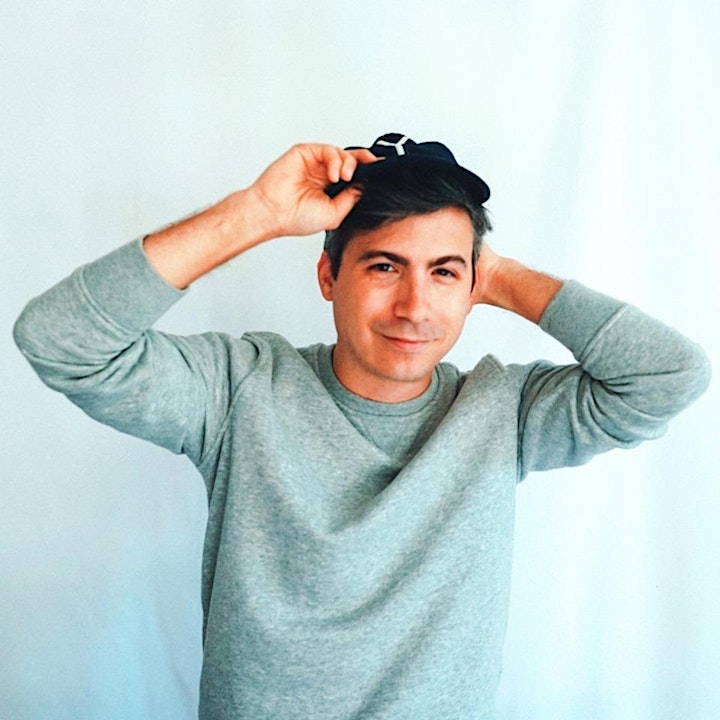 Venue Information:
The Evening Muse
3227 N. Davidson Street
Charlotte, NC, 28205