Front Country with Elonzo Wesley – Tickets – The Evening Muse – Charlotte, NC – March 5th, 2020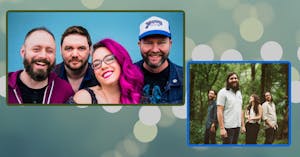 "..Americana at its best: music with deep roots and wide-ranging vision"
Front Country
Elonzo Wesley
Welcome back Front Country with Elonzo Wesley
In today's crowded musical landscape, it's hard enough to develop a unique and recognizable sound that can set you apart. That done, you face an even greater challenge: What IS this music? Although Front Country has a foundation in traditional music, they are creating their own path and sound with grace, poise, confidence and extreme skill. They call it "roots pop" and its easy to agree with them. In fact you can't deny the infusion of these two sounds.
As you dig in, you might also hear moments that feel like the classic rock of Fleetwood Mac or the Police, as well as the modern country sounds of the Dixie Chicks or Chris Stapleton. This new record features skills - both vocally and instrumentally - of a band seasoned well beyond their years. Front Country is anchored by the pure power and touch of Melody Walker's lead vocal. She brings an attack that has a hint of effortless irreverence while revealing brutal honesty and vulnerability in both singing and songwriting. As exciting a band on stage as they are in the studio, Front Country stands strong and tall in today's American roots music scene.
"a hybrid of rugged Americana and purposeful pop. It might not appeal to purists, but it's clearly capable of garnering mainstream appeal." - SLC Weekly
"A ground-breaking, genre-shaking performance San Francisco-based group screwed up every tradition of the sound America gave to the world and remoulded it again" - Spalding Today UK
"Front Country blend everything from high-lonesome mountain music to new-wave power pop, newgrass picking, oldgrass harmonies, and just plain glorious musicality. This is Americana at its best: music with deep roots and wide-ranging vision" - Popatunes
"The synthesis is dramatic - the gutsy depth and underlying power of the vocals, sharp lead guitar, attacking violin breaks, and a subtle and far-reaching mix of harmonies" - Folkwords
**************
Elonzo Wesley began in 2015, brainchild of singer songwriter Jeremy Davis. Beginning as a solo artist, but also now performing as a string band, Elonzo Wesley has released two EP's (To Be True, This Ain't No Country Song) , a live album (Live at the Evening Muse), and two full length albums. Most recently, releasing 2019's Songs To No One, on the heels of multiple national tours. Growing up in South Carolina, the son of a farmer, Davis spent his childhood in the woods and fields of the lowcountry. That plainness, that closeness to the land, that Americana shines though in the simple beauty of the music that Elonzo Wesley creates. As Joni Deutsch of NPR put it, "a beautifully poignant dance of Appalachian strings and soul."Carrying his father's name as a moniker and guide, Elonzo Wesley, at it's best is; the musical truth of the moment, combined with the beauty of what has passed.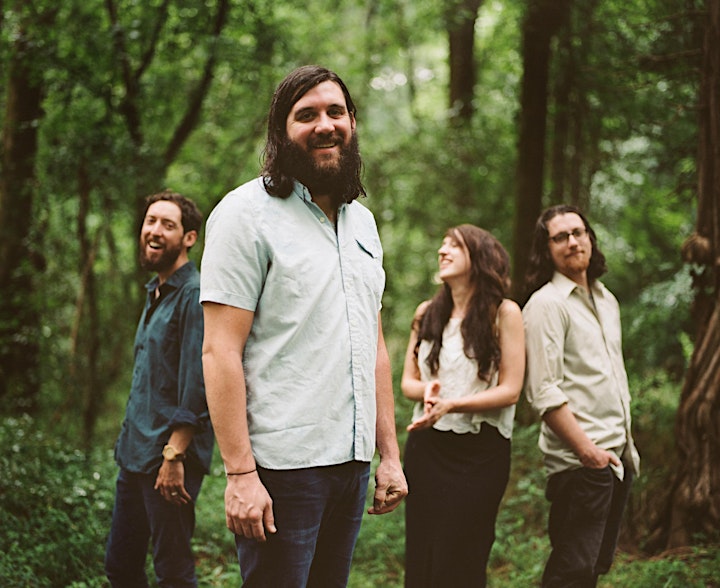 Venue Information:
The Evening Muse
3227 N. Davidson Street
Charlotte, NC, 28205