Clark Beckham: Light Year Tour with Chelsea Locklear – Tickets – The Evening Muse – Charlotte, NC – March 10th, 2020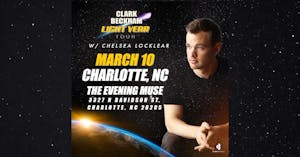 Runner-up on season 14 of American Idol and Teen Choice award nominee
Clark Beckham
Light Year Tour, Chelsea Locklear
$12.00 - $50.00
Sales Ended
Clark Beckham: Light Year Tour with Chelsea Locklear
Clark Beckham Launches Light Year Tour
Pop/Soul singer and American Idol runner-up Clark Beckham has announced a 23-city U.S. tour in conjunction with the upcoming release of his new album, Light Year. The tour launches Feb. 11th in Dallas and will extend into spring with tour stops including Austin, Chicago, Seattle, and New York.
The announcement comes two years after Beckham's international tour and highly successful release of his EP Year One. For Light Year Beckham has crafted a full-length album of original songs, including collaborations like the recently released single "I Hurt Too Much," a stunner reminiscent of the soul ballads of the '70s.
"I'm such a fan of other musicians and songwriters, I love taking an idea to a great writer and watching their wheels turn," said Beckham. "Then we're off, going to places we'd have never found on our own." As much as he enjoys the collaborative process, writing solo will always be important to Beckham. Added the Nashville native, "There are some songs that happen when you're alone."
The Light Year title seemed a natural successor to Year One and a nod to seminal events that have propelled Clark's career. When his soulful, bluesy voice caught the attention of iconic producer Quincy Jones, who would become a mentor to Beckham, even the iconic Jones took a moment to gush about Clark's talents. "I think God leaves His hand on a select few just a bit longer than the rest," Jones said, "and there's no doubt (Clark) is one of them. He is an absolutely unforgettable talent."
Said Beckham, "When I look back at my season on Idol, my time with Quincy, and my first international tour, I've experienced cosmic creative growth through it all. Light Year isn't only about the past," he explained, "it's also about boldly charging ahead, declaring that what's in front of me will be greater than what's behind me."
Beckham has made several television appearances, including ABC's Live with Kelly and Michael and Hallmark Channel's Home & Family. He has been nominated for a Teen Choice Award, performed with the Nashville Symphony, and opened for Capitol Records recording artists Jon Bellion and Allen Stone.
In 2016 a national survey by E-Score ranked Beckham as one of American Idol's Top Ten Most Talented contestants since its debut in 2002.
"My goal in music is for your to feel it. Relate to the song and create memories with the pieces that make up the story. Laugh, cry, go hard and rap. If you can get lost in thought with me through these lyric lines, then I have done my job"
That's the drive behind Chelsea Locklear's music. Bridging gaps with song and creating opportunity for conversations with every listener. Her craft displays her heart unedited, making it so easy for the person hearing it to feel known.
Her journey has brought her from Virginia, to Florida, to Kentucky, and now finally to Charlotte, NC. She is proud to call the queen city her home and just recently got back from tour down the east coast. Her debut full length album "From Me to You" is available on all media platforms. The title track got her nominated for "Singer-songwriter of the year" in Los Angeles, CA.
You do not want to miss this up and coming artists' journey. Her jazzy pop and hip hop flare will catch and keep your attention; with a live performance to match what your hear in her studio recording. She played every instrument on her new album so there is no doubt that you are hearing Chelsea Locklear when listening to this record.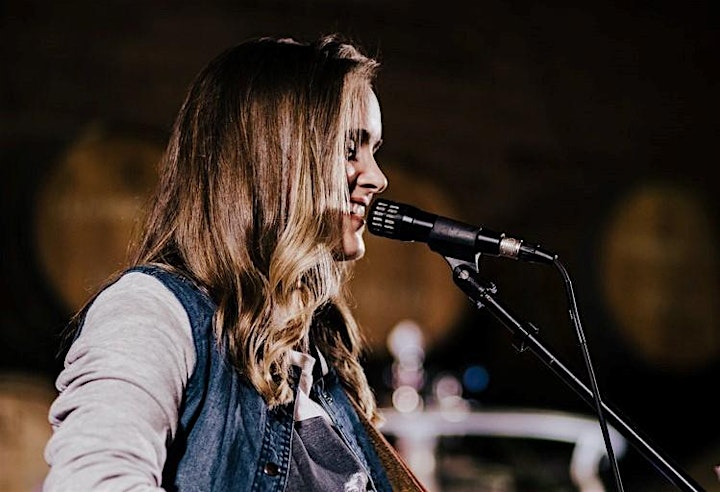 Venue Information:
The Evening Muse
3227 N. Davidson Street
Charlotte, NC, 28205