Cave Twins with William Matheny – POSTPONED – Tickets – The Evening Muse – Charlotte, NC – March 19th, 2020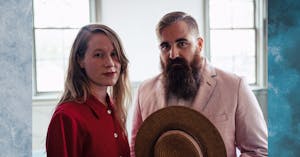 Cave Twins (David Mayfield & Abby Rose) with William Matheny - POSTPONED
The Cave Twins is David Mayfield & Abby Rose. Identical twins separated at birth and reunited in song. David Mayfield, a Grammy & Emmy nominated artist grew up in a family band and has toured & recorded with groups like The Avett Brothers, Black Keys, & Mumford & Sons, and made numerous appearances on television including The Late Show with David Letterman & The Grand Ole Opry. Abby grew up alone. With no one to hear her cries. She eventually turned those cries into "songs" and toured extensively with Northeast Ohio supergroup "The Speedbumps" until she found out that she had a long lost twin brother. However, It's not their sordid pasts or even the chilling tale of their separation and journey to find each other that makes them special. No, it's their unique blend of playing instruments and singing words that really sets them apart. Their music has been described as "A nice mix of short cute little songs & shorter cuter littler songs" Make a point to go see them in a cave near you!
The best storytellers often aren't the ones who have had the wildest experiences; they're the ones who have experienced things we all have, and can articulate them in a way we haven't yet figured out ourselves. They give us a new vocabulary for talking about ourselves and our world. That's the gift William Matheny presents to us.
Matheny, a West Virginia native and longtime multi-instrumentalist for Athens, Ohio, indie heroes Southeast Engine, first broke out on his own with 2017's Strange Constellations, his debut 11-song solo collection. He would best be classed as a songwriter's songwriter--the kind of composer who gets the melody just right every time, and the kind of lyricist whose turns of phrase bring an involuntary grin. Once you've heard his deft songcraft, you might feel cheated that you didn't discover him sooner.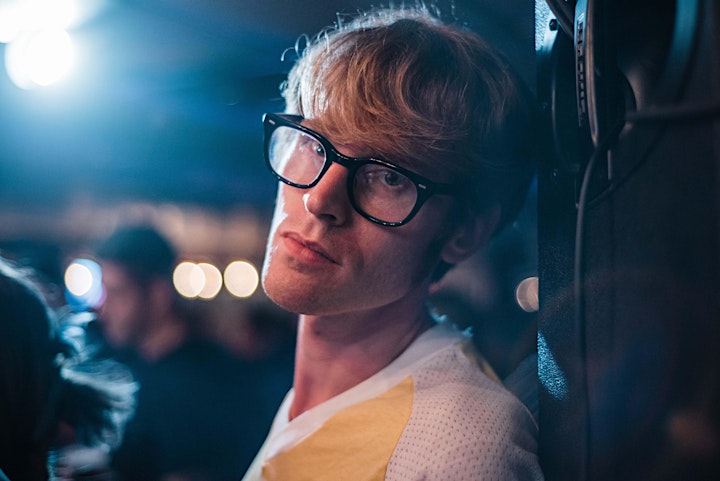 Venue Information:
The Evening Muse
3227 N. Davidson Street
Charlotte, NC, 28205