Brit Drozda with Brew Davis – TO BE RESCHEDULED – Tickets – The Evening Muse – Charlotte, NC – May 13th, 2020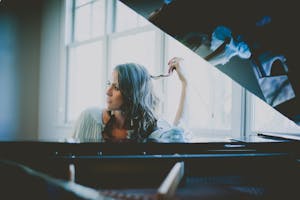 Welcome back Brit Drozda with special guest Brew Davis
"A cup of Norah Jones-inspired piano pop. A few sprigs of '70s folk-rock creativity. And a good dollop of entrepreneurial spirit. Mix it all together, and you get the musical delight that is Brit Drozda." - Joni Deutsch, WFAE Charlotte
Brit Drozda is a dynamic Folk-Rock, singer-songwriter and recording artist based in Charlotte, N.C. Influenced by singer-songwriters like Sheryl Crow, Brandi Carlile, Patty Griffin, and Norah Jones, Brit brings a soulful voice and poetic lyrics to her listeners. After a brief hiatus from performing, Brit returned to the music scene in 2016 with her album Let Me Hang the Moon.
Brit's latest EP, You Can't Take It With You When You Go presents catchy, upbeat, rock tracks accompanied by dreamy ballads. In these songs, Brit's voice shines with a depth and intensity that immediately hooks listeners and draws them to her well-crafted lyrics.
Brit's new album Make Something Beautiful is out now!
Brew Davis draws on the shared musical heritages of North Carolina and Tennessee- states he's called home for most of his 41 years- to create his own unique blend of "Brewgrass," a sound that runs the gamut from energy-infused country to string-laden mountain ballads- all smothered in some of the most inventive lyrics you'll find either side of the Blue Ridge.
"You can get the boy out of the twang," Davis quips, referencing his Nashville roots, "but you can't get the twang out of the boy." His sophomore album "Another Scarecrow Learning How to Fly" covers past and present, with everything from the Music City coming-of- age anthem "Harpeth River Road" to songs like "Not the Man You Knew," "Worth Fighting For," and "Oh Louise," that speak to the perseverance middle age requires.
He has drawn praise from Grammy winners, Music Row royalty, and acclaimed North Carolina songwriters. His debut album came in at #64 on WNCW's Top 100 albums in 2018 and has opened for highly regarded acts like Amanda Anne Platt, Jonathan Byrd and Songs from the Road Band. He is a husband, a father, a sinner, a saint, an artist. And he will continue to draw influences from both sides of the Southern Appalachians- carving out a place in them and creating a "Brewgrass" sound that's all his own.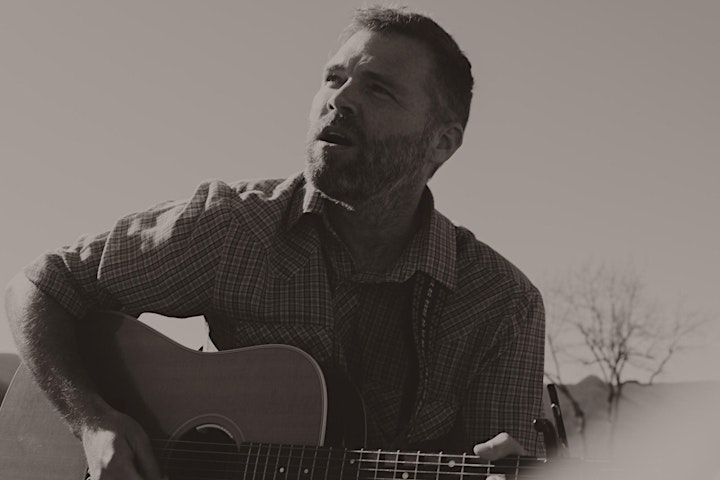 Venue Information:
The Evening Muse
3227 N. Davidson Street
Charlotte, NC, 28205