Amy Speace with Lyn Koonce – Tickets – The Evening Muse – Charlotte, NC – November 24th, 2019
Amy Speace returns with a new album!
"Amy Speace is on a roll. Each new release has brought an expansion of her voice and her art, and she has reached the level of absolute mastery. Her new record Me and the Ghost of Charlemagne is brilliant. The song Ginger Ale and Lorna Doones is a masterpiece, a hard hitting gut punch on every level- voice, melody, words, performance, instrumentation. I nominate it for song of the year, and predict that this song will bring legions of new fans to Amy's work.
Folk music doesn't get any better than this."
- Mary Gauthier
A modern folksinger whose music nods to the genre's 1970s glory days, Amy Speace has spent two decades chronicling the high marks, heartbreaks, and hard roads of a life logged on the road. She's been a tireless traveler, chasing the dream from the coffeehouses of New York City to larger stages across the globe. Along the way, she's built an international audience without the help of a major label, relying instead upon a touring schedule whose milestones include the Glastonbury Festival, NPR's Mountain Stage, and a yearly average of 150 shows.
Me And The Ghost Of Charlemagne finds Speace focusing on the other side of that so-called dream. The real side, filled with an ever-shifting balance of struggle and joy. Produced by longtime collaborator Neilson Hubbard and recorded during the final weeks of Speace's pregnancy with her first son, Me And The Ghost Of Charlemagne captures Amy Speace at her most nakedly honest, with sparsely-decorated songs that double down on her larger-than-life voice and detail-rich songwriting. It's an album about the colliding of dreams and reality, full of characters making sense of their lives when something is lost and then found. Really, it's an album about the trials and triumphs of an artist's journey — a journey that's no longer focused upon the destination, but upon the actual trip itself.
Discovered and mentored by folk-pop icon Judy Collins during the early 2000s, Speace left her career as a classically-trained Shakespearean actress and, instead, kicked off a string of acclaimed albums, including Songs for Bright Street, The Killer in Me, and How to Sleep in a Stormy Boat. Championed by The New York Times, NPR and other taste-making outlets for her solo work, she received further acclaim as a member of Applewood Road, a harmony-heavy trio whose self-titled album became a critical success in the UK, earning a five-star review from The London Sunday Times.
Years before Americana music received its own category at the Grammy Awards, Speace was one of the genre's earliest champions, mixing the best parts of American roots music — gospel, alt-country, folk, classic pop — into her own songs. Me And The Ghost Of Charlemagne follows in that diverse tradition, but it also shines its light on a new Amy Speace: a clear-eyed, reenergized songwriter who's done with chasing things that don't matter…but isn't anywhere close to being done with her art.
Singer/songwriter Lyn Koonce, engages audiences with her warmth and authenticity often turning heads from the first song. From ballads to blues, Lyn's music is skillful, unique, yet universal. It creates traction and stays with you long after the performance.
Her themes reach in and stir your soul just enough that while singing and revealing her own story, you realize she just might be telling yours. From the desire to experience the depths of sorrow, joy, and love in "10 Feet Tall" to the simple love song, "These Days," Lyn invites you to feel your way through her music.
You'll keep coming back because you love the journey. Her songs and stories create a centering against the backdrop of community where her heart lies and where she builds strong connection with her audience. Lyn is relatable, approachable, fun, and true. Her songs follow suit.
Lyn is currently working on her 4th studio album to be released in early 2020.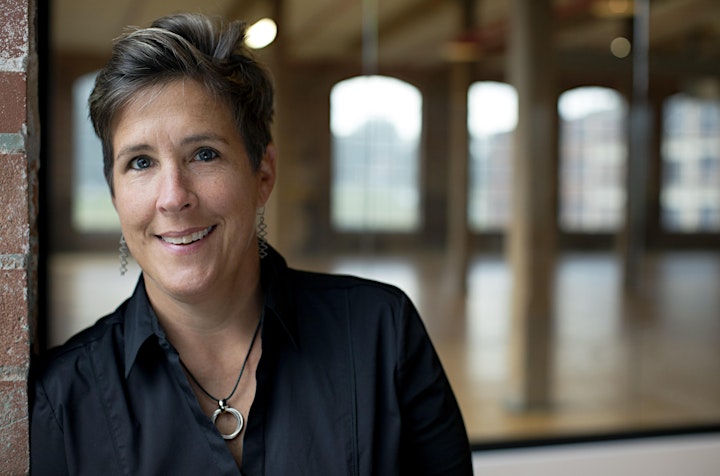 Venue Information:
The Evening Muse
3227 N. Davidson Street
Charlotte, NC, 28205